FOLGOIZOL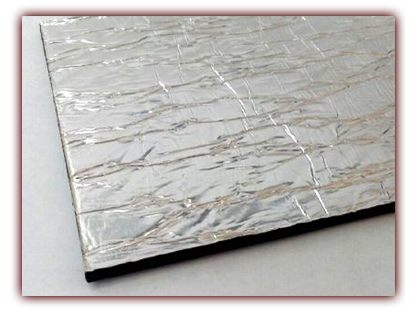 FOLGOIZOL is the material of the "Economy" class and is a good solution for low-budget projects.
It is used for laying upper layer of the roof in industrial and civil constructions, repair of buildings' roofs of different functions. This material is produced on the basis of fiberglass with a non-woven canvas, 14mm foil-coated. The basis is applied bitumen astringent containing petroleum bitumen and special filler.
Aluminum Foil reflects up to 80% of sunlight. The use of foil as a protective layer makes it possible to achieve full protection of the bitumen-polymer compound from impact of ultraviolet radiation.
Width of Folgoizol material is 1000mm, length is 10000mm (thickness of the layer is 2 mm - 15000 mm).
Regardless of the condition of the surface, Folgoizol helps to create an insulating layer with the required assured thickness 2mm, 3mm or 4mm